Shops

For ease of shopping as well as security for your payment, I have set up a shop on Etsy, where I have packs of greetings cards for sale. This is an easy way to make a purchase but you can contact me if you want to buy direct.
I also have work for sale on the Drawn to the Valley website.

Cards

All my greetings cards are sold in aid of the wildlife charity Explorers Against Extinction.
Card size 147.5mm/c.6"; printed on white card; supplied with an envelope; sealed in a compostable cellophane bag.
On the back of each card is information about the subject depicted as well as about the charity Explorers Against Extinction. The inside of the card is left blank.
Pack of 5 cards £12.50 with free postage within the UK.




Visit my Etsy Shop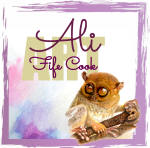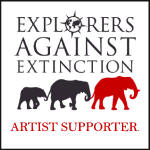 I wanted to support Explorers Against Extinction through the sale of my cards as their aims are completely in line with my wish to help protect wildlife and their habitats, and they work closely with artists to further their cause. I am delighted to have been accepted as an Artist Supporter for Explorers Against Extinction.
Original Art

Please enquire if you're interested in buying any of my original pastel paintings.
I generally frame my paintings soon after I have finished them, so it's ideal if purchases can be collected from me in Devon, but carriage can be arranged or I might be able to supply paintings with a mount only.
I frame all my paintings with sustainable oak, acid-free mounts and quality glass.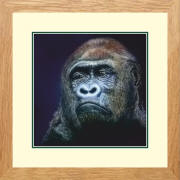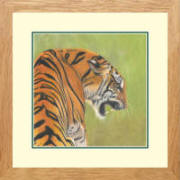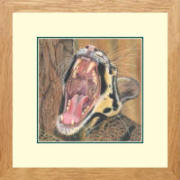 Prints

The standard size for my prints is 200mm/8" square; printed on 311gsm acid-free white card; mounted into a 300mm/12" white bevel-cut acid-free mount (sometimes known as a mat) and with a backing board; sealed in a compostable cellophane bag.
Please enquire if you're interested in a framed print.
Some of the prints are sold as part of a limited edition. With each print is a Certificate of Authenticy.